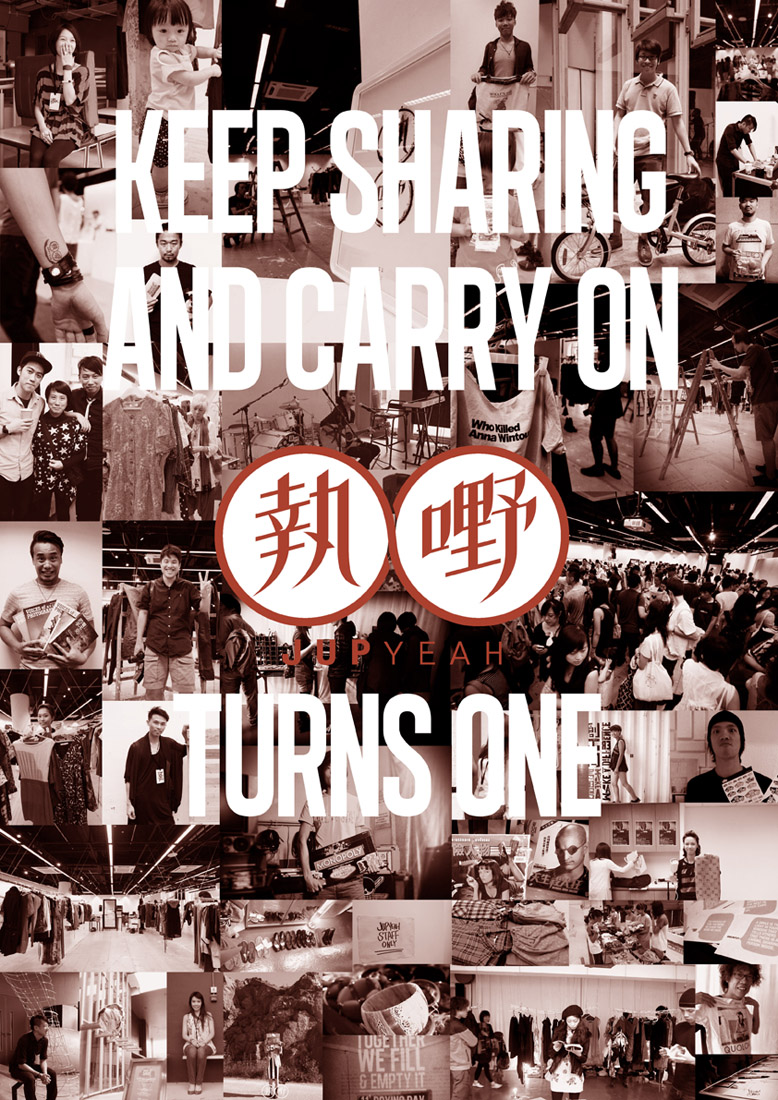 Today last year we hosted our first swap, humbly visited by 73 guests and friends. It came just naturally to us after some small gatherings among us doing the same thing. Not much did we think theoretically, nor did we think about its influence and expansion that followed throughout the year. In our last swap, we had more than 700 guests joining us to reduce waste and combat overconsumption.
A long way still to go before it goes mainstream, but in our vision we see the entire city joining us to enjoy this friendly sharing experience in which you effortlessly helps make our little Hong Kong a better place, its people a better clan. 
Thank you all for your support all year long, and we are so proud to be recognised by you and meeting you – the first group of people who see the truth behind the materialistic illusion contaminating our city.
So, let's KEEP SHARING AND CARRY ON.